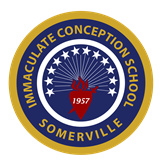 Click on school emblem for
ICS Website!

Here's What's Happening
​in Room 108!
​2nd Grade - Mrs. Massoni​


​​
​​
​

​​​​​
Dear Parents,


​​​
Please be sure to check your child's HW folder each day. Also, please be sure that your child is ready for class with 5 sharpened pencils each day.

You may view our schedule for Specials, by clicking on the Specials tab above on the upper left hand corner.​​ ​​​​​​​​
Please try the following on-line resource for your child: https://www.goodhousekeeping.com/life/parenting/g31677468/education-companies-offering-subscriptions/.

Have a blessed summer!
​Mrs. Massoni​​​​​
​​​
​​
​​​​​